Team SLCN Early Years


A place to help you feel in control of your setting's SLCN and create great outcomes for your children


Are you an Early Years SENCO or Manager?
Do you understand that children's communication skills are at the heart of setting them up for great educational and life outcomes? Wish your staff did too?
Worried about the impact of the pandemic on your children's communication?
Perhaps you are overwhelmed with the volume and range of communication needs in your setting?


Just want to know what to do to make a difference?

Do you just wish someone could tell you where to focus and what to do to create change for your children's communication?
Maybe Speech and Language isn't your 'thing', and you'd like to build your own skills and knowledge?


Do you wish you could help your staff to develop the skills and knowledge they need so they can be proactive about children's communication, and it didn't all feel quite so reliant on you?
Do you feel stuck in reactive mode, with never enough time to research intervention options and decide where to focus?


Or perhaps you are wary of spending a lot of money to train one member of staff, when you never know whether they will commit to cascading the training to your other staff, or if they will leave?


Do you feel like it is time to build a robust sustainable system for your children's communication development?


Let's do something about it...together
How would it be:
- to have access to not only all the communication training you need as a setting, but if it came in a format that let you access it when you want?
-if you had a plan to help you work out which areas of training you need first, and which can wait until you need them?
- to have access to a Speech Therapist for your questions? And a group where you can problem-solve and share practise with other Early Years settings too?
-to know your SLCN training needs are covered, and free up time for all the other stuff I know you have to do!?
What if it would work for you however large your setting, whatever type of building you run in, however much SLCN you have and however many languages are spoken in your setting? And if you could feel confident that everything we discuss will fit in with the new Early Years framework?
This is what the TeamSLCN Early Years membership can offer you!


The membership is designed to be used as a complete process to assess your setting's needs, make a plan and see it through over whatever timescale suits you.
Whilst there is definitely value in the membership if you just want to dip in and out of the content, it will suit you and you setting best if:
You want to focus on your SLCN provision in detail and build a sustainable training and intervention programme for your setting
You intend to engage with the community in the Facebook group and can make some time to engage with the membership at least once a half term
Here is what is included:
- An audit tool and any help you need to use it to work out where you strengths and needs are in your setting. This helps you navigate the world of SLCN without overwhelm, and lets you feel confident that you are applying principles to make it work in your setting, not trying to crowbar in approaches that don't feel natural for you and your context
- 'Firm SLCN foundations' training to start training your staff on the big areas of skills and knowledge that make an impact for all your children. However you decide to work through the content in the membership, you will want all your staff to know about the big building blocks of great practise for children's communication.


Two of the big areas we focus on in this section are your setting's physical environment, and your interactions with the children. These are your foundational interventions that will support any other work you do as a setting.
The whole membership is built around the principle of using our interactions with the children, and the impact of the physical environment on children's learning as our first interventions, and we revisit these principles throughout the content.


'Specifics' training which addresses all areas of communication development you need to know in more detail. This training builds over time, with new material being added every half term.


Specifics training gives you content that every member of staff needs to know, plus content for those members of staff working with children in 1:1 or small groups.
Topics we will cover together:
Foundations: Do the things that make the most difference first
I am a practical person, and I like to focus on the things that are evidenced-based, easiest for you to implement, and which make the biggest impact for children, whether they have typically developing communication or needs across a range of areas. In the Foundations section, I teach the skills and knowledge that, if I were SENCO in an Early Years setting, I would be focusing on first
- Foundations: Our interactions
- Foundations: Our environment
- Foundations: Our routines
- Foundations: Typical Communication Development
- Foundations: What skills do children need to communicate?


Your environment and interactions are your most important interventions, because they let us surround your children with great support all through their day.


The membership starts with these, and then every other part of the membership links back to them, showing you how to adapt the environment and your interactions to a wide range of SLCN.
Specifics: Get the right specialist knowledge to get it right for every child
These are the more specific knowledge and skill areas you need to build on your foundations. Each topic is a 'mini course', split down into digestible sections. Where the topic is bigger, I make suggestions for you about the videos you might want all your staff to watch, and those which might be more useful for those supporting a child with more specific SLCN. Again, we link back to the theme of intervening through your interactions and environment wherever possible.


Specific topics are published every half term until all these are available:
(content in bold is already available)
- Attention and listening skills
- Comprehension
- Spoken language
- Play for communication
-Speech sounds and clear talking
-Stammering
- Working with families
- Special considerations for EAL


Every part of the membership is supported by handouts for your staff, and summaries of each topic that are suitable for you to share with families. Because knowing something is no good if you don't have the tools to consolidate your learning and help you to use it in your setting!
- A private Facebook group for the setting's nominated member (probably your SENCO or manager), to bring questions to, and celebrate your successes. I will be in the group to help you, and your needs, questions and wins will shape the membership for everyone. I already know that Early Years settings are amazing places full of educators dedicated to children's development. My vision is that every setting be a great place for children's communication, and that every person knows how to help a child with SLCN.
We can do this when we do it together. Join Team SLCN.
Watch to find out more...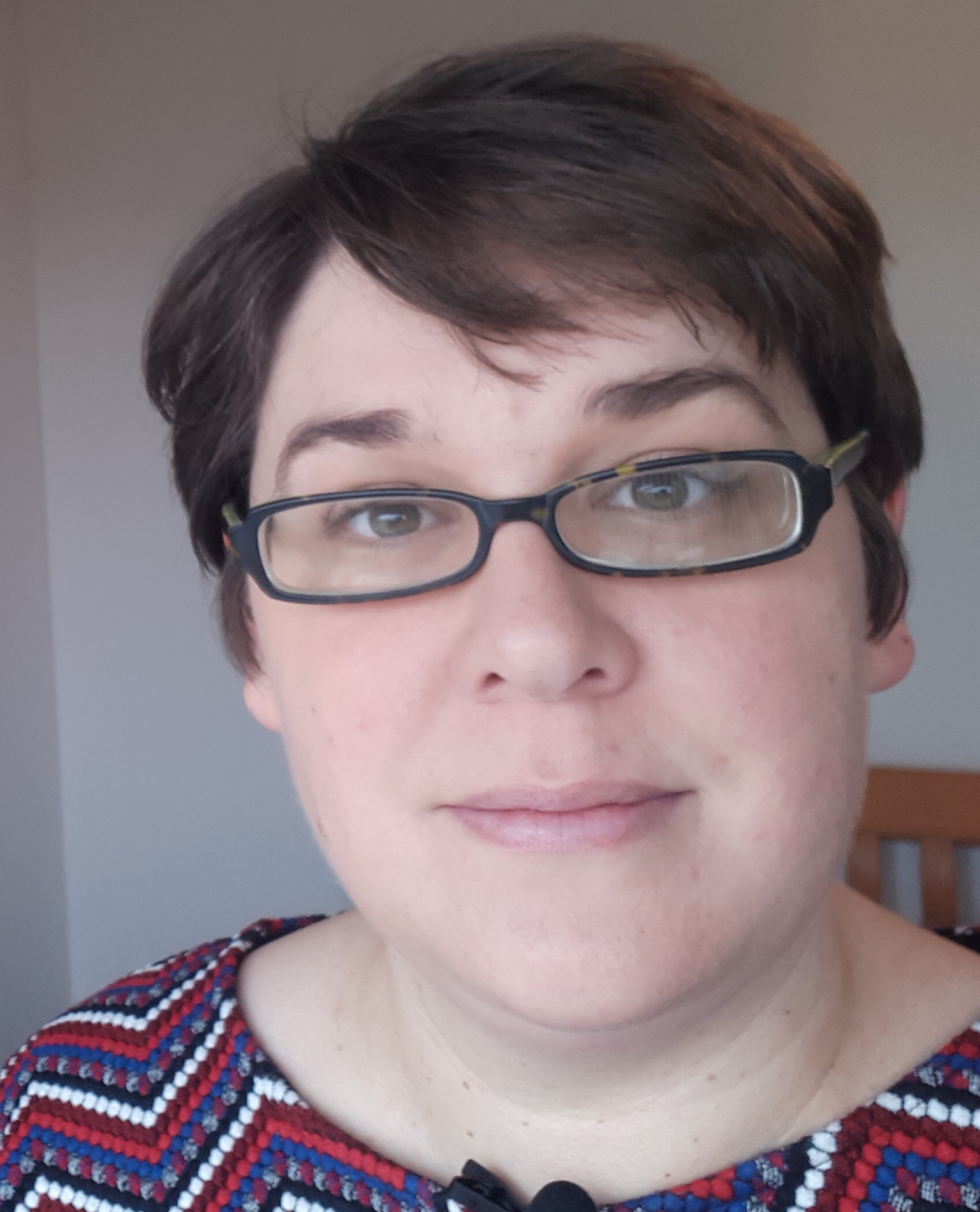 I am Angharad, a Speech and Language Therapist with 17 years of experience (and counting) in working with children's communication. I have a lot of experience working and training in Early Years, and have worked for Elklan and ICAN as a trainer. I have worked in both the areas of typical development and working with families as a SureStart Therapist, and in complex needs work in the NHS, working with children and their families where children's feeding and communication skills are impacted by medical difficulties, or learning or physical disability.
I now work for myself, and have been struck all over again by the massive need for good quality accessible support for settings in the area of children's communication development. I have developed the TeamSLCN Early Years membership in response to my own frustration at the huge enthusiasm for children's communication not being met by readily available consistent support for staff and their learning and skills.
I am really excited by this membership, and I hope you will be too. I have had loads of great feedback from the settings I work in about my online training, which they access as part of our work together. So I know that this will be great option for you and your setting too.
Angharad
How much will I pay?
The membership is just £18 per month, or you can join annually for £180 for the year (saving £36).
This is:
roughly equivalent to the cost of one external CPD training day on one topic
significantly cheaper than sending just one member of staff on a ten week Elklan course, which can start from £350 for the online package.
60p a day for all the communication training you will ever need as a setting! You are probably spending more on coffee for your staffroom!


I want my membership to create real change for your setting, and that is why I designed it to work for you in a flexible way that lets you get training to as many staff as you need, to create real momentum.

AND between 1st and 21st July ONLY, when you sign up for an annual membership, you will receive a free set of Mood Stars for your setting. RRP £24.99


Mood Stars are a resource to support your setting in meetings its goals in developing emotional regulation skills for children.

Any questions? Check out the FAQs below, and if you still have questions, you can email me at [email protected] and I will be glad to answer them.
Frequently Asked Questions


Can I cancel at any time?
Yes, that is the beauty of a membership! Obviously, I hope you will stay as new courses and resources are added over time, but you can choose to cancel your monthly membership any time, or not to renew your annual membership. Don't forget though that if you rejoin later, that will be at whatever the current price is for new members


Still worried? I have a 60 day guarantee - I will refund any payments within the first 60 days of your membership if you are not happy.
It sounds like a lot of content, what happens if I get behind?
There is no 'behind' in this membership! I will be dripping out the content every half-term to help you to pace yourself, but the fact is that you can access is at whatever pace suits you


Will the tech be complicated?
Not at all! You will have a login on this website, and I will show you how to get started with the content, or to help your staff to navigate it. If you can use an email and social media, you will be able to use this membership.


Can my staff get certificates as they work through the content?
Yes! If staff sign up to any module of the course as an individual, I can see when they have completed that module, and can send you a certificate on request (just drop me an email). If you decide to watch the content as a group, I can send you template certificates that you can fill out for the staff who attended.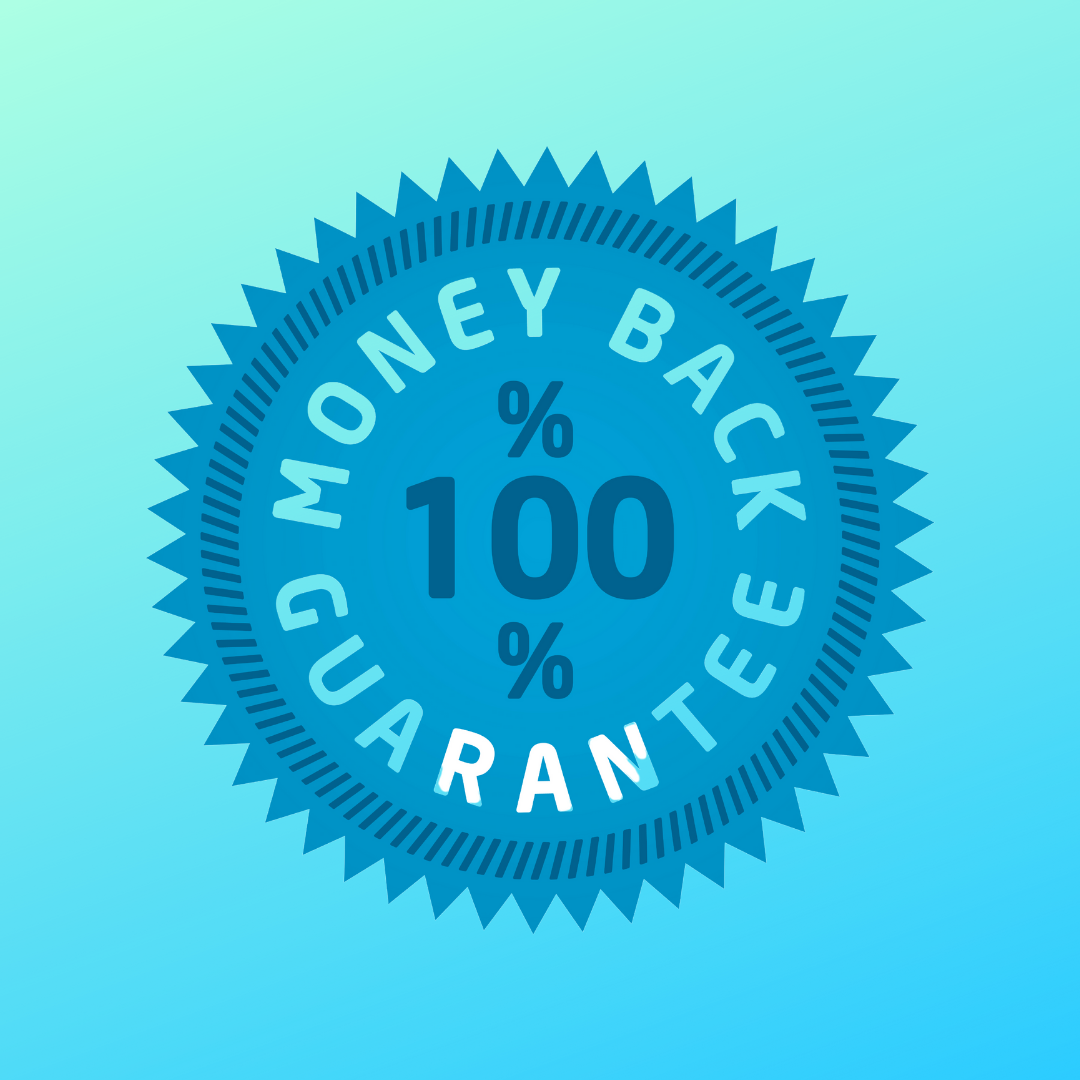 My guarantee to you and your setting:
I want every setting to have what it needs to be a great place for children's communication. If you are not happy that the membership is benefitting you, your staff or children, then as well as choosing the option not to renew your membership, I will refund your payments within your first 60 days.